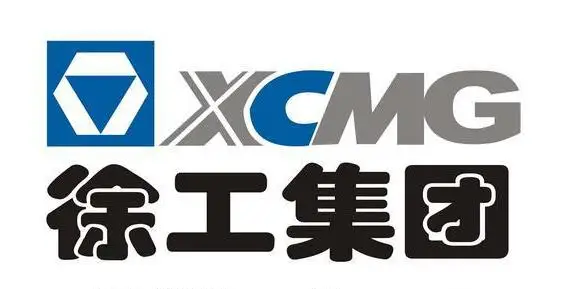 Technical parameters
XCMG XCT50-Y
XCMG XCT50-Y truck crane

Manufacturer: XCMG

Model: XCT50-Y

Overall dimensions (LxWxH) (mm): 13790x2800x3675

Curb weight (kg): 42490

Axle load front axle (kg): 16490

Axle load rear axle (kg): 26000

Maximum speed (km / h): 80

Minimum turning diameter (m): 24

Minimum ground clearance (mm): 327

The angle of elevation (°): 21

Deflection angle ( ° ): 15

Braking distance (at 30 km/h) (m): 9.5

Maximum passability ( % ): 40

Fuel consumption per 100 km (l): ~42

Engine Shanghai SINOTRUK

Engine model: WD615 SC9DF300Q3.334

Rated power (kW / (rpm)): 221/2200 247/2200

Rated engine torque (N. m/(rpm) 1112/1400 1350/1400

Engine capacity (ml): 8300 9726

Number of cylinders: 6 6

The speed of rotation of the motor (rpm.) : 2200 2200

Engine dimensions (LxWxH) (mm): 1363x890x982

Engine weight (kg): 700 850

Environmental class: Euro-4

Lifting performance

Load capacity (kg): 50000

Minimum working radius (m): 3

Turning radius (m): 3.50

Maximum load moment of main boom (kN.m): 1838

Outrigger longitudinal span (m): 5.91

Boom type: Telescopic

Factory warranty: 1 year

Manufacturer: XCMG

Country of origin: China

Factory manufacturer: Xuzhou Construction Machinery Group Co., Ltd
Distributor: Official Authorized Distributor in Uzbekistan: NAVOI PROM GRAND.LLC (NPG.LLC)
---
---
XCMG XCMG XCMG XCMG XCMG XCMG XCMG
QY50K, QY50K-II, QY50KS, QY50KA, XCT50Y
---
---
Описание
Aвтокран

XCMG
XCT50Y
XCT50_Y is widely used in construction sites, urban areas, transportation, ports, bridges, oil fields, mines and other difficult operating conditions. XCT50_Y truck crane is widely used for lifting work in General engineering projects such as construction, urban construction. Update, communication and transport, ports, BRI
XCT50_Y XCT50_Y  five-Section "U-shaped" main boom 43.5 m, maximum lifting capacity: 50 tons, maximum lifting height: 59.5 meters, total lifting capacity  Adopted 5-section boom 44 m with u-shaped profile; lifting Capacity is 50 t, maximum lifting height is 59.5 m, all loads occupy a leading position in its class. Machine the Machine is designed for high temperature resistance, continuous operation at 50 ° C without stopping, the whole machine is waterproof and corrosion resistant, reliable and the service Life of the components is greatly increased. The machine is designed for high temperature resistance, so it can always work without downtime at an ambient temperature of 50 ° C. The whole car is also waterproof and corrosion resistant. The reliability and service life of the parts are greatly improved.
Rotary mechanism  single Row four-point ball outer rotary ring, 360 degree rotation  single Row four-point ball contact outer rotary gear ring, can rotate 360 °.  With power control function or free turn function, power control function or free turn function is Available as well as turn function
XCT50_Y Superior load capacity 43 the industry's longest 43-meter u-shaped main boom is 43.5 m long, the main hook has a maximum of 12 times, and its performance is 8%. Sequential extension upgraded to any extension, shoulder length transformation is more efficient, and the characteristics of medium and long shoulder are higher: om 4-section boom 43.5 m with u-shaped profile, best-in-class boom length. The main block hooks-12. The crane has the ability by 8% higher than that of competing valves. The mode is updated to a random telescoping telescoping telescoping of the successive, which leads to more effective change in the length of the boom and greater productivity, the average length of the boom.  Innovative single-plate arm and compact shank design, the overlap is the largest in the industry, and the boom load capacity is higher. Иннов innovative single plate head and compact tail ...
Power transmission system  Powerful engine (right-hand drive, national three-speed, left-hand drive, five-speed national)  SINO TRUK Engine (right-hand drive, China III compatible engine; left-hand drive, China V compatible Engine) 陕 Shaanxi Manual transmission, flexible shaft control, full synchronizer  Shaanxi Gear Factory Manual transmission, working through flexible shaft, with synchronizer installed 
XCT50_Y low-Speed high-torque power transmission system new the New power platform with high-torque low-speed motor and high-speed gear ratio, as well as the high-speed gearbox as the core has high driving characteristics, high bearing capacity and good stability. Power the New power system consists of a low-speed engine with high torque and high gear ratio transmission, providing high driving performance, high bearing capacity and better stability;  achieved the perfect combination of high power and low fuel consumption, driving fuel consumption compared to similar products, it has decreased by 18.4%, the maximum climbing ability increased by 5.3%, and the maximum speed increased by 5.9%.  High energy efficiency and low fuel consumption are perfectly integrated, fuel consumption for driving is reduced by 18.4% compared to products of the same class, maximum efficiency is improved thanks to ...
Automatic planning of optimal working conditions  Automatic recommendation of optimal working conditions  Simplified query and setting conditions  Simplified procedure
Novel appearance and humanized design  a New generation of design, the machine is powerful and powerful, stylish operating room has a new look, a combination of layering and strength, a comprehensive ergonomic analysis of humanized machining of parts, which simplifies the control of the vehicle, provides convenient operation, appearance of a new generation of its power and energy, such as the appearance of the cab, creating a feeling of perfect combination of rationalization and strength, and thanks to the ergonomic analysis and individual account details, creates a quality product. Three-dimensional ventilation holes Three体 three-Dimensional air supply, the flow rate is more delicate, avoiding uneven heat and cold.  Three-dimensional air supply, optimized flow rate, ...
Ergonomic design of controls  Mechanical models with mechanical joysticks, additional joystick extensions, ergonomic design.  Mechanical control arms, ergonomic control arm extensions are available for option.  In the pilot models, the flow rate control knobs are used, no
XCT50_Y New appearance and ergonomic design  Fully coated track, aluminum alloy profile, high quality, independent wheel package, many layers; deck Fully coated aluminum alloy deck, strong sense of quality; independent f 铝 rail guard with high surface quality and high corrosion resistance; aluminum alloy guard rails, high quality and high corrosion resistance. Features: New hand and escalator designs, convenient to use. Is made in craftsmanship, and the climbing is convenient and reliable. Ergonomic handles and handrails, made by precision manufacturing, comfortable and reliable for climbing. Improved adaptation to the Southeast. More reliable components.
Cab full-Size luxury cab with steel structure, fully enclosed, with good sealing, anti-corrosion, softening interior finish, luxurious and comfortable.  New full-size steel enclosed cabin, luxury and comfort. It is designed to be leak-proof, anti-corrosion and impact resistant. Доз dispenser, adjustable seat, easy sleeper, steering wheel, safety glass, 3 wipers, Electric rearview mirror, electric door and window lifter, glove box.  are equipped with a radio-cassette player,